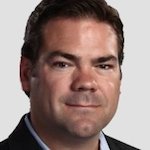 Dr. John Gillis, Jr. partner at First Order Consulting, provides clients with leadership development, change management and global talent management consulting and implementation expertise. With a focus on strategic business value, Dr. Gillis builds collaborative business relationships with his client and internal consulting team to successfully deliver implementations impacting human capital.
Dr. Gillis was a Certified Management Consultant for IBM's Strategic Change and Business Transformation solution groups, a Human Performance Management Consultant for Accenture, a Performance Consultant for Convergys, the Performance Consultant Practice Leader at Element K, and Leadership Products for Center for Creative Leadership. He is a regular author, speaker, & moderator at organizations such as Human Capital Media, International Society for Performance Improvement (ISPI), American Society for Training & Development (ASTD), and Texas Department of Information Resources (DIR). He is based out of Austin, Texas.
Dr. Gillis completed his doctoral dissertation on Global Leadership Development at the University of Pennsylvania. In addition to being an alum of the Wharton Business School and Graduate School of Education there, he also completed his MBA at Baylor University and his BA at The University of Texas.
Giving back to the community, he is a Young Life committee member, and was previously a board member for the Austin Leadership Forum and an examiner for the Ethics in Business Awards and the Malcolm Baldrige Quality Award. He is also the founder of CampLIFE!, a 501(c)(3) non-profit charity, with a mission to provide for the families of deceased soldiers deployed in Iraq and Afghanistan.