Video can be a highly effective form of media for learning. However, adding video to an eLearning course has historically been expensive and something that required a large amount of time and skill to create. That's not the case today.
In this session you'll see how easy it is to create high-quality video for eLearning. You'll also explore how course creators are integrating video to create more engaging learning experiences.
Examples include:
Video quizzes
Branching video scenarios
Spot the hazard quizzes
Video interviews
E-Learning Symposium 2015 was awesome!  Want to be notified as the content and blogs are posted?   Register below for E-Learning Council's Newsletter


---
When I was in 'big corporate' we were fortunate enough to be able to afford people like Clark Quinn to help frame our strategies and goals. I really miss those days, and it's conferences like yours that allow the individual professional the opportunity to tap into mindsets like his!

Ian MacNeil
7under22 Inc.
Toronto Canada
---
David Anderson, Community Manager, Articulate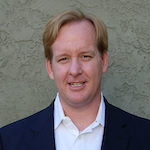 Dave Anderson is an award-winning course designer with over 17 years writing, designing, and managing online training. His portfolio includes managing training teams at Fortune 500 companies and designing custom e-learning for NASCAR, Mercedes, Tufts University, Delta and America West Airlines.
David is the Community Manager at Articulate where he supports 100,000+ course creators by helping them build better and more engaging courses. David hosts the weekly E-learning Challenge blog where course designers learn, share, and build their e-learning portfolios.