Today we are honored to interview one of the learning industry's legends, Dr. Clark Quinn.  Clark is a renowned author and speaker.  We are excited to have him speaking at E-Learning Symposium 2015 (his topic The Learning & Development Revolution We Need to Have).  Clark is also giving a workshop at ELS 2015 that will help transform your L&D strategy (Revolutionizing Learning and Development–Performance and Innovation Strategy Workshop)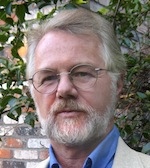 Sanjay Nasta:Clark, we are looking forward to having you at E-Learning Symposium 2015. Could you introduce yourself to our audience.
Clark Quinn: Honored to be there. Brief background on me: I saw the connection between computers and learning as an undergraduate, designed my own major, and it's been my passion ever since. Got a job designing educational computer games (which has been a recurrent theme in my career), and went back to grad school to go deeper into how to design them. After an academic turn for some years, joined a couple initiatives in new media for learning, came back to the US to lead a project developing an advanced learning system, and for the past almost 15 years have been working as a consultant, always at the bleeding edge (and have the scars to prove it). Along the way I've meddled in mobile, adaptive systems, content models, and more.
Sanjay Nasta: A diverse background in learning. What is your present focus?
Clark Quinn: Yes, I've been quite 'open' in looking at learning, design, and technology. I'm curious about potentially good influences, and excited about the opportunities. My current focus is on helping organizations use technology to support employees and work in ways that align with how we think, work, and learn.
Sanjay Nasta: You are doing quite a bit of work to help learning and development professionals change how they work to align better with how organizations are now working. You have a book out, are a signatory to the Serious eLearning Manifesto, and are doing speeches and workshops on the topic). Why do you think there's such an urgent need for L&D to realign to the organization?
Clark Quinn: My short answer is that L&D isn't doing near what it could and should be doing, and what it is doing, it is doing badly. Other than that, things are fine! The slightly longer answer is that organizations are beginning to recognize that L&D is not keeping up; they need to move faster than L&D can cope with.
Sanjay Nasta: Strong statements! How have they been received by L&D organizations?
Clark Quinn: Most of the people I present this message to acknowledge the problems, and recognize the need, but struggle with the necessary changes. Change is hard, and L&D has left itself in a place where it has little strategic input. To address that isn't trivial. There are those who continue to believe that just offering courses is their job, but I suggest that they're going to get end run by business units who will find their own solutions, and they will continue to be the first cut, least listened to, and lowest impact in the organization.
Sanjay Nasta: How do you think L&D organizations need to change to stay relevant?
Clark Quinn: I think they need to recognize that industrial age approaches are no longer appropriate, and they need to start aligning in their strategy and use of technology. They need to get out of their comfort zone and start looking at the bigger picture of performance in the organization. I argue that Learning & Development should become Performance & Development (the focus on learning distracts us).
Sanjay Nasta: How do you think the role of learning professionals changes? What is the new role of an Instructional Designer? The new role of a trainer?
Clark Quinn: I argue that instructional designers need to become performance consultants, and trainers need to become learning facilitators. IDs need to start looking at what the business needs are, and draw from a richer suite of tools than just courses. Trainers need to shift to not presenting information, but assisting folks in learning both in the classroom and in the workplace, helping communication and collaboration as well.
Sanjay Nasta: In reading your work, it struck me that we are moving from a world where Training and the Trainer are at the Center to a world where the Worker (or User) and Performance are at the center. This also implies a change in how we measure training.
Clark Quinn: Yes, exactly. Our focus has to be not on the learning, or even the learner, but on the performance. And we need to stop measuring our efficiency (e.g. cost/seat/hour), but instead focus on our impact. Are we moving organizational needles? We need to be partnering with business units and helping them improve the metrics they care about.
Sanjay Nasta: In your book you present a framework for moving forward. What are the basic elements of the framework?
Clark Quinn: The basic elements of the framework are social networking, performance support, and of course formal learning. Underpinning these elements are three foundations: an infrastructure to integrate the elements, a strategy to get to what I call 'the performance ecosystem', and a culture to allow this environment to flourish to the fullest.
Sanjay Nasta: There is a lot of work to do in each of those areas. Are you going to discuss each element further in your workshop at ELS 2015?
Clark Quinn: Yes, there are separate elements to develop in each area; we'll talk about them in the session, and help folks develop an individual strategy in the workshop.
The opportunity is real. Going forward, optimal execution (the result of training and performance support) is going to be just the cost of entry, and the only sustainable differentiator will be continual innovation. L&D can go from being 'the people that create the courses we have to go to' to being 'the people that are helping us get our work done in the most effective way and adapting nimbly to the ongoing changes'. But that's going to take some work.
Sanjay Nasta: Exciting! I am looking forward to learning from you at ELS 2015 and attending your workshop
Clark, before we let you go, tell me just a bit about the Serious eLearning Manifesto and how it relates.
Clark Quinn:  I too am excited about the event. And thanks for asking about the manifesto. Most of what we talked about above is addressing the 'not doing near what we could and should', while the Manifesto addresses the 'what we are doing we are doing badly'. Michael Allen, Julie Dirksen, and Will Thalheimer and I were frustrated with the state of elearning, and finally realized we couldn't not do something. We came up with the idea of a Manifesto, compiling research over decades by scientists around the world into a pragmatic set of values and principles that should be the basis for elearning design. We don't expect everyone to adopt all of it at once (a big ask), but we do hope people will see it, acknowledge it, sign on, and promote it. In the long term, we hope it can help raise the game for elearning to achieve the promise.
Sanjay Nasta: How can E-Learning Council help?
Clark Quinn: Sign on, promote it, and help people adopt it are the first steps, at least.
Sanjay Nasta: Will do. Thanks Clark
Clark Quinn: And thank you, Sanjay.
Sanjay Nasta is the CEO of MicroAssist, a learning design and delivery company, and a founding member of E-Learning Council.  For over 25 years he has worked and played with learning and technology.   He relishes the opportunity to hang out and learn from people much brighter than him.
Would you like to be featured in an interview on the site?  Contact Us