Join E-Learning Symposium Speaker, Dr. Kevin Gumienny for a webinar that discusses what it takes to develop a successful e-learning program.
Elearning can be a great choice—it's easy to take and easy to track. But it can be tough to get right. Developing effective elearning depends on a constellation of skills, many of which you might have in-house; others for which you may wish to reach out.
In this webinar, Kevin will discuss:
What roles does it take to be successful?
How long does it take? How much will it cost?
What are the advantages and disadvantages of working with an external design and development team?
Date:  December 1, 2016
Time:  10 am Central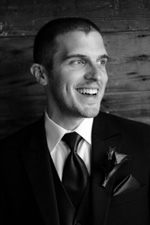 For the second episode of E-Learning Council's Leaders in Learning Podcast, we interview Alex Turkovic, Director of Training & Implementation Services at HotSchedules   Alex has spoken at E-Learning Symposium and is a former board member of E-Learning Council.  Many of us think of training as inward facing–training our employees.  In this conversation, we discuss customer training:
The increase in customer satisfaction and trust that training can bring to the customer relationship.
The challenge of training a customer in a high stress, high interruption environment.
The return of investment of training your customer.
E-Learning Council Leaders in Learning RSS link.
Transcript of Interview with Alex Turkovic
Sanjay Nasta: You are listening to Leaders in Learning Podcast from E-Learning Council. The mission of E-Learning Council is to advance e-learning through a community that provides leadership, best practices, and resources in a collaborative environment.
Hello. Today, we are talking to Alex Turkovic, Director of Implementation & Training at HotSchedules. Welcome, Alex.
Alex Turkovic: Thanks. Good to be here.
Sanjay Nasta: Alex, tell us a little bit about HotSchedules.
Alex Turkovic: HotSchedules is a software company that was actually born out of the restaurant industry, solving problems that restaurant managers face on a daily basis. What we do is create software that helps restaurant managers with scheduling employees, keeping track of inventory, and things like that. It really is bred out of a desire to help push efficiency into the restaurant industry. [Read more…]