The highly matrixed, chaotic, complex work world of today is exhausting. We're all tired, and looking for a quick way out of this mess. Just like your mother told you, the quick way out is a short cut to a quick way to worse. Expecting new technologies and processes to save the day is irrational. It's never happened before! Focusing on the latest and greatest takes the focus away from the company value and customer, always difficult to control.
Who Should Attend
Every day another vendor comes up with another shiny tool and technique to distract a learning development professional for true purpose. The core questions must hang tough: Why is the company funding this (ROI)? What will the staff be able to do after that they can't do now? Everything discussed and built pays forward to the next critical step, always working back from a date and customer problem. Multiply the customer problems by however many you have, and now you clearly need a trim process to communicate, organize and deliver. Attend if you'd like to break through the chaos and create a clear path to project success.
What the Session Provides
Agile and Lean methods, including SAM and SAVVY will be demystified and shown to be both blessing and curse. Stripping the Project Management wrapped around the development method down to essentials will be quantified. Focusing on communication through clear governance, communication and transition plans will be leveraged to improve success regardless of the tool of the moment.
What Participants Learn
After attending this session, participants will learn:
Competing development processes pros and cons Session
Stripped down project management to create the flexible structure need to juggle multiple projects Session
How to say YES to working back from a date and outrageously low budget
How to lead others through the chaos of impossible projects
How to stay focused on the things that are getting the results you want
Above / Below the Line: Being a Victim or Victor
E-Learning Symposium 2015 was awesome!  Want to be notified as the content and blogs are posted?   Register below for E-Learning Council's Newsletter


---
When I was in 'big corporate' we were fortunate enough to be able to afford people like Clark Quinn to help frame our strategies and goals. I really miss those days, and it's conferences like yours that allow the individual professional the opportunity to tap into mindsets like his!

Ian MacNeil
7under22 Inc.
Toronto Canada
---
Lou is giving a workshop at ELS 2015: Mastering E-Learning Project Management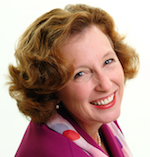 Lou Russell
Lou Russell is the CEO/Queen of RMA, an executive consultant, speaker, and author whose passion is to create growth in companies by guiding the growth of their people. In her speaking, training, and writing, Lou draws on 30 years of experience helping organizations achieve their full potential. She inspires improvement in leadership, project management, and individual learning.
Lou is the author of seven popular and practical books: IT Leadership Alchemy, The Accelerated Learning Fieldbook, Training Triage, Leadership Training, Project Management for Trainers, 10 Steps to Successful Project Management and Managing Projects.
As a sought-after international speaker, Lou blends her humorous stories with her on-the- ground experience to speak to the real problems of the people in the room. Encouraged by Lou's upbeat and practical style, every learner leaves with new enthusiasm and tools to improve their bottom line. You will be moving, laughing, participating, inspired and challenged. Most importantly to Lou, you will learn.
Lou has spoken at over 300 conferences including ASTD International, Society of Information Management (SIM), Training, American Museum Association, Nursing Educators, Project Management Institute, Project World and many corporate events. Lou writes her own monthly e-zine, Learning Flash, with a loyal readership of over 25,000 people. She offers monthly webinars and has authored courses for Villanova University, Nielsen, Elluminate and ASTD.
Lou serves on the board of directors for Butler University, was elected to "Who's Who in Indiana Technology" in 1995 and named "Women of the Year" in 2000 by Women & Hi Tech. She has an "expired'" BS from Purdue in Computer Science and an MS in Instructional Systems Technology from Indiana. She started the local "Wine and Whine" group in Indianapolis, and is past president of the local SIM chapter. Her business is a certified Women's Business Enterprise and a Project Management Institute partner.
In her spare time, she learns from her husband and three daughters, volunteers and plays and coaches soccer.